Covenant HealthCare
700 Cooper Avenue • Saginaw, MI 48602
US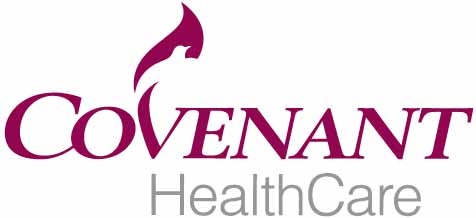 We believe every generation in your family deserves extraordinary care.
From moms-to-be to babies to great-grandfathers, Covenant HealthCare is the one health system in the Great Lakes Bay Region that delivers extraordinary care across generations and across specialties. As the largest, most comprehensive health care provider in the region, you can trust Covenant HealthCare with the health needs of your entire family. We offer a broad spectrum of programs and services ranging from high-risk obstetrics, neonatal and pediatric intensive care, to acute care including a Level II Adult and Pediatric Trauma Center, cardiology, oncology, orthopaedics, robotic surgery and many other services.
But as a non-profit, our extraordinary care goes beyond our outstanding medical services. It's our compassionate and caring team that makes the difference; their support means you always have someone by your side from diagnosis to recovery. We go above and beyond for our patients every day, and in every way. And that extraordinary commitment extends to the communities we serve. Because by working together for a healthier community, we can build a better tomorrow for generations to come.
Here's why more families across the region prefer Covenant HealthCare:
We serve 20 counties across northeast and central Michigan
We have more than 560 physicians
We have more than 20 inpatient and outpatient facilities
We have 643 acute care licensed beds
We have over 90,000 visits a year in our trauma/emergency care center
We serve seven critical access and community hospitals across Michigan's thumb region and in central Michigan
We are the largest health care employer in the Great Lakes Bay Region
We have more than 4,400 employees and 380 volunteers