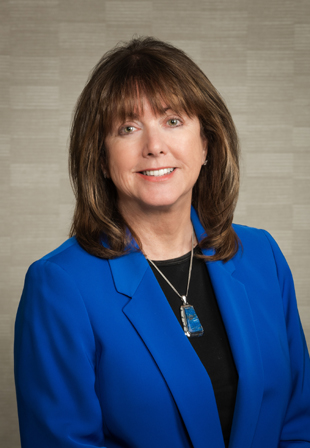 JoAnn Crary, CEcD
President & CEO
Department: Staff
JoAnn Crary is the President of Saginaw Future, a non-profit economic development organization. She has held that position since 1993. Crary has a Bachelor's degree from Ferris State University and a graduate degree from Central Michigan University. She is a Certified Economic Developer (CEcD), a graduate of the University of Oklahoma's Economic Development Institute and is a certified Economic Development Finance Professional. In 2015, she was awarded the Fellow Member and Honorary Life Member designations by the International Economic Development Council.
Crary was the 2015 Board Chair of the 5000-member International Economic Development Council and in that role, Crary focused on Inclusive Economic Development. It was a top priority of the IEDC Board, the Economic Development Research Partners and work of an Equity Committee, which identified policy issues, solutions and tools around economic opportunity. Widening the circle for economic inclusiveness continues to play an important role in IEDC's strategic plan today. JoAnn remains involved in IEDC as is a member of the Committee for Professional Conduct and the Economic Development Research Partners.
She is also a member of the MEDC's Collaborative Development Council, an advisory group to Michigan's economic development leaders. In 2016, Michigan's Governor Rick Snyder appointed JoAnn to serve on the 21st Century Economy Commission to help recommend a vision for Michigan's economic future and in 2017, the Governor appointed Crary to serve on the Saginaw Valley State University Board of Control.
Ms. Crary also serves on the Saginaw County Chamber of Commerce Board of Directors, Dow Chemical Community Advisory Panel, Huntington Bank Market Area Board, the City of Saginaw Brownfield Redevelopment Authority, Mobile Medical Response Finance Committee and the Michigan Community Capital Board of Directors.