MSHDA awards $3.6 million for blight elimination – $500,000 for Saginaw
Nineteen cities across Michigan will receive funding for residential and commercial blight elimination projects using more than $3.6 million in grants from the Michigan State Housing Development Authority, Executive Director Earl Poleski recently announced.
"An investment in blight elimination is an investment in the future of our great state," Poleski said. "These blight grants will trigger economic growth and improve public safety in towns and neighborhoods from the U.P to southeastern Michigan."
The City of Saginaw received a $500,000 grant that will be utilized to demolish 67 land bank-owned blighted residential structures. Demolition of blighted housing in the area will promote safety and raise property values in neighborhoods. Empty lots allow for businesses to expand, new businesses to grow and new residents to move in. From 2015 to 2016, an $11.2 million federal grant was utilized to demolish 862 vacant structures in Saginaw and along the city's borders.
"The Saginaw County Land Bank Authority is thrilled to be able to continue our partnership with the City of Saginaw to remove blighted houses from our neighborhoods," said Saginaw County Treasurer Tim Novak. "The revitalization of our community continues."
Saginaw Future assisted the Land Bank and the City of Saginaw by preparing and submitting the grant application. Eighteen other Michigan municipalities received grants , including the City of Bay City.
County land banks and local units of government were invited to submit eligible projects for a MSHDA-funded blight elimination grant opportunity by late June. The call for applications asked for project proposals that would lead to improved public safety, stabilized or increased property values and/or support efforts that were currently in progress.
All structures targeted for demolition are vacant, publicly-owned and meet specific blight criteria including being deemed a public nuisance, identified as dangerous to public safety or have had critical internal systems disconnected or rendered ineffective. The maximum award amount was set at $25,000 per residential structure, or $100,000 per commercial structure. Residential proposals had to prove that the building's last use was as a multi- or single-family residential structure and commercial projects had to be part of development plans with existing funding commitments and required a local match of at least 10 percent.
The Michigan State Housing Development Authority (MSHDA) provides financial and technical assistance through public and private partnerships to create and preserve decent, affordable housing for low- and moderate-income residents and to engage in community economic development activities to revitalize urban and rural communities. MSHDA's loans and operating expenses are financed through the sale of tax-exempt and taxable bonds as well as notes to private investors, not from state tax revenues. Proceeds are loaned at below-market interest rates to developers of rental housing, and help fund mortgages and home improvement loans. MSHDA also administers several federal housing programs. For more information, visit www.michigan.gov/mshda
Established in 1992, Saginaw Future Inc. (SFI) is a public-private alliance of local businesses, the County of Saginaw, City of Saginaw, 15 local municipalities and the Saginaw County Chamber of Commerce. SFI's strategic partners also include education, labor and government. Since its beginning, SFI has remained dedicated to fostering quality job creation through expansion of local industry and attraction of new business projects to the community. www.SaginawFuture.com
More Topics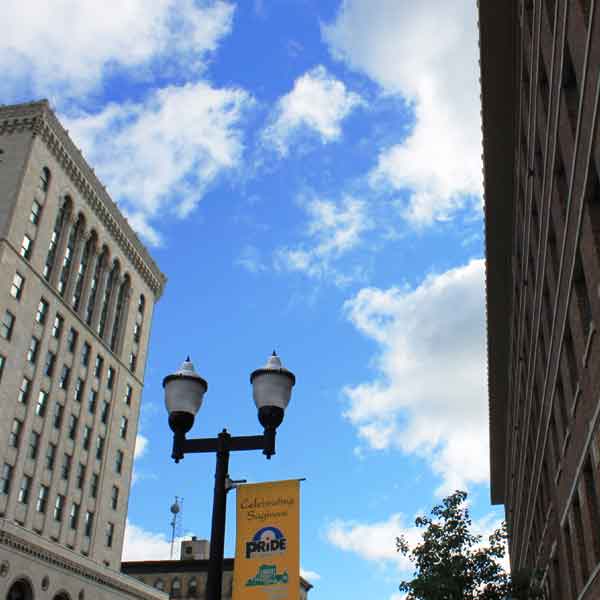 New Assistant Economic Developer Great Lakes Bay Michigan Works! 2018 Skilled Trades Training Fund Earn a Michigan State Master's Degree in Electrical Engineering in Midland How can the DASI Apprenticeship Program Benefit Your Company?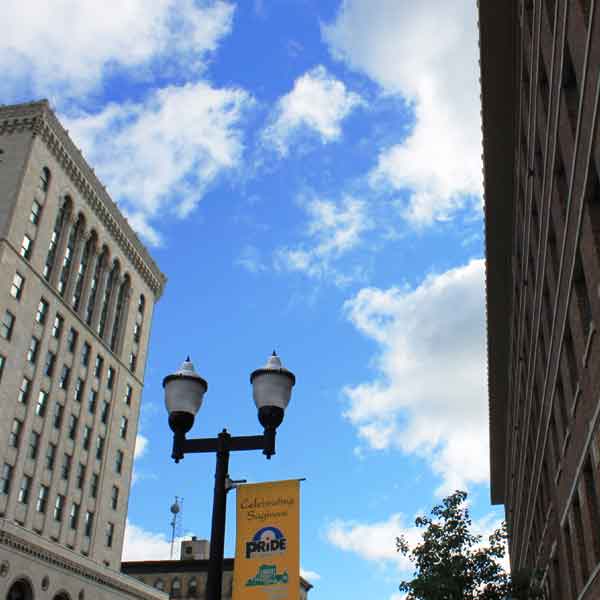 Event will showcase the energy efficiency upgrades to a Saginaw, Michigan apartment complex Saginaw, Mich., part of the Great Lakes Bay Region, June 1, 2017 -  A ribbon cutting ceremony hosted by the Saginaw County Chamber of Commerce and Saginaw Future Inc. will take place on June 7th, 2017 at 3:00...
This week, May 8-14, Saginaw Future Inc. is celebrating Economic Development Week with 5,000 economic developers.  Economic Development Week is an event launched by the International Economic Development Council (IEDC) to celebrate achievements in the economic development profession.