Todd Michael Hall from Saginaw amazes on NBC's "The Voice"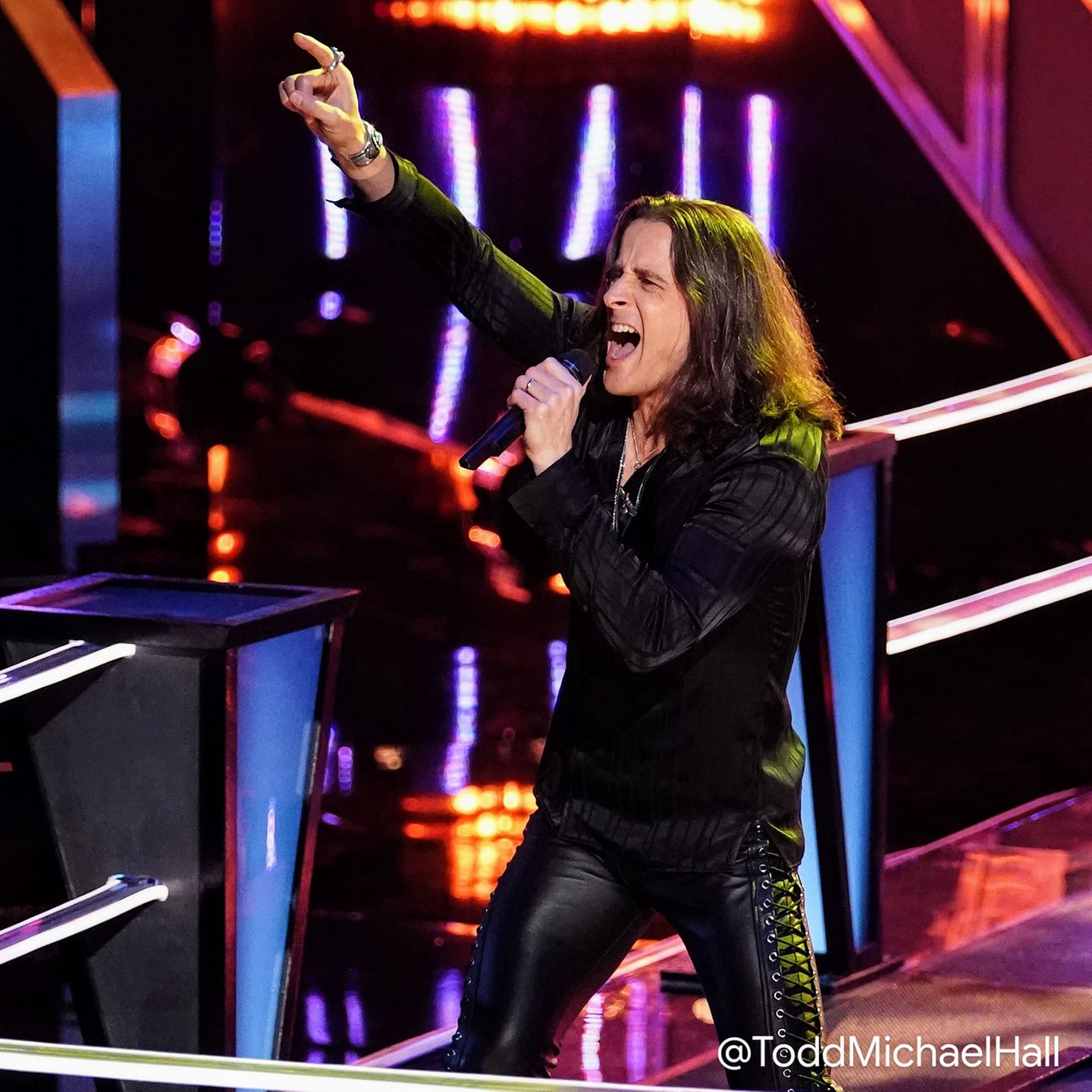 SAGINAW, Mich. – Saginaw's Todd Michael Hall, performed during the blind auditions on the season premiere of NBC's "The Voice" on Monday, February 24, 2020 and advanced to the Battle Rounds.
Hall is a musician best known as the lead singer for New York-based band Riot V. He has been in the band since 2013 and has also sung in many other metal bands including Reverence, Entice and Harlet.
Hall is the President of Glastender, Inc. , which is located in Kochville Township. Glastender is a family-owned company manufacturing foodservice equipment since 1969. He also owns a climbing gym.
Please follow and support Todd Michael Hall on social media to get further updates as he represents Saginaw County and the Great Lakes Bay Region on "The Voice".
Facebook: https://www.facebook.com/toddmichaelhallsolo/
Instagram: https://www.instagram.com/toddmichaelhall/
Twitter: https://twitter.com/toddmichaelhall
Click for Todd Michael Hall's YouTube Channel
"The Voice" Season 18 airs every Monday and Tuesday only on NBC. Check your local listings for more information.
Established in 1992, Saginaw Future Inc. (SFI) is a public-private alliance of local businesses, the County of Saginaw, City of Saginaw, 16 local municipalities and the Saginaw County Chamber of Commerce. SFI's strategic partners also include education, labor and government. Since its beginning, SFI has remained dedicated to fostering quality job creation through expansion of local industry and attraction of new business projects to the community. www.SaginawFuture.com